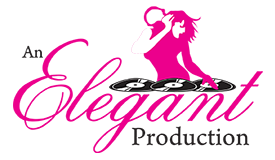 WE PLAY THE MUSIC YOU WANT TO HEAR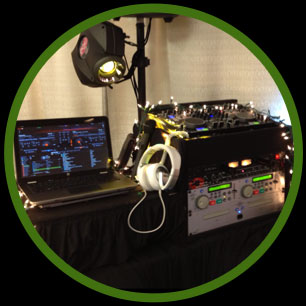 Our professional audio system delivers a clear and refreshing sound,  Having the right music is not enough. The sound system used can also make or break your special day – regardless of how good the song may be. We keep our sound systems up to date with the highest quality equipment that delivers crisp clear sound and we know how to use it well. We also understand that different events require different amounts of sound equipment so we make sure a head of time that the amount of sound we are using is appropriate wither it is an outdoor event or an intimate indoor wedding.
One thing that's for sure is that the music can affect how successful and fun your event is. We spare no effort in maintaining our massive collection of music. Within our extensive music library we have all songs cataloged so we can easily pick out your favorites. We also have lots of experience with reading a crowd and mixing all your requests at the best times we want it to be perfect.
Our Wedding Sound Packages Include:
(We find most parties do not require as much detail but we feel a party is just as important)
- Free consultation to learn how we will make what you envisioned for your event reality
- After reserving An Elegant Production, you will receive your valuable wedding planning and information sheets in a personalized binder.
- At least two months before your Special Day we will meet at a convenient time and location for you to go over the planning sheets & song requests. Even bring our data base of songs so we can play songs if you are not sure on them or if you need suggestions.
- One week before, over the phone we go over any changes you may have made. We put all the details you wanted together and come up with a personalized time line. We directly talk to your venue on set-up and make sure everything is in order with times.
- We spend ten - twenty hours preparing for your Wedding beforehand including one - two hours setting up at the your wedding location.
- On your wedding day we give a copy of the time line to all your professionals involved at your wedding.
- You will have a professional Emcee, DJ Entertainer, in formal attire, doing all Announcements, 1st to the last dance & coordinating with all your other event professionals so all your requests are handled on your date.
- One - two hours packing up
Essential Sound Package

All of the above, plus:

Emcee/ DJ Entertainer

4 Hours Sound playing all music requests you & your guests want

Deluxe Sound Package

All of the above, plus:

Emcee/DJ Entertainer
2nd DJ Entertainer
6 Hours Sound playing all your music requests. Request cards for guests available
Additional meeting to go over the planning sheets & meeting at your venue location great for Weddings booked more than a year in advanced
Sound Set up for ceremony outside or in another room at same location
You get a copy of personal time line one week before your Event
We forward a copy of your time line one week before to 4 other venders of your choice
CALL (610) 554-4958 OR EMAIL US TODAY FOR A FREE CONSULTATION!
---

You were excellent at our wedding - we wouldn't go anywhere else! Thanks for everything.
Rose and Jake



(610) 554-4958
An Elegant Production
Main Office
Middleburg, PA